6 Reasons for outsourcing your
Business Development
The wonderful world of working practices has been well and truly flipped on its head this year.
Businesses that would never have considered operating from home have been doing so since March. Restaurants, Cafes and Pubs, forever the beating heart of Society, are now forced to deliver their wares, instead of inviting customers in.
Shops, usually tasked with driving as many customers through their doors as possible have had to actively DISCOURAGE footfall, and shifts, usually the domain of factories and forces, are now being employed within offices and even schools.
So, what will the working world look like on 'the other side'; will things return to normal? More importantly, what will 'normal' ACTUALLY look like?
Covid-19 impact on economy
CV-19's hit on the UK economy (alone) is estimated to be in the £100s of billions of pounds, while estimates vary between 40 and 50 years in terms of the time it will take for it to completely recover. Its impact has highlighted the fragility of the business world.
Whilst we all hope the outbreak is a one-off , it is a crystal-clear demonstration of how quickly and significantly the economy can be devastated by an event that is completely unforeseen and out of the hands of the every-day business owner.       
Though devastating in so many ways, the CV-19 pandemic has enabled – nay forced – many businesses to take a long hard look at the way they do business, channels to market, supply chains, operating procedures and of course the size and structure of their workforces.
The need to change working practices, through reduced working hours arrangements, furloughing and unfortunately, redundancy, has created a unique and unprecedented opportunity to take a step back and assess the most cost-effective way of doing business in the 'new world'.
The business world is hurting. It is eager to recommence battle and start recouping the losses endured this Spring. The amber lights for many businesses who had to close during lockdown are poised to turn to green.
Get in touch to discuss outsourcing your business development needs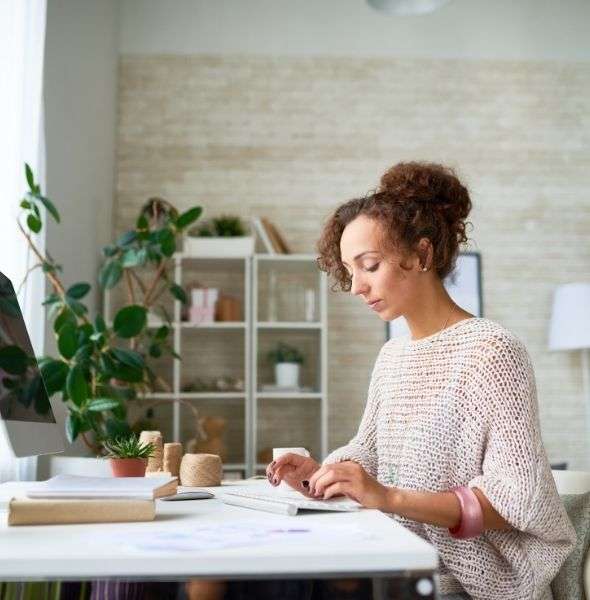 New business functions are going to be at the very heart of the 'big comeback'; finding new opportunities in what is sure to be a significant push to maximise all and any opportunities to get back on track. 
Going forwards FLEXIBILITY and ADAPTABILITY are going to be key to survival and prosperity. Flexible working hours, arrangements and environments are crucial to this.  
So, have you considered what your NEW business development operation could look like and how effective it could be?    
Here are 6 reasons for outsourcing your business development in the new world of business…
There has never been a better – or more sensible – time to look at outsourcing your business development operation.  
Brilliant Blu is a full-service, outsourced business development consultancy. We provide the full range of sales and marketing services including personalised (highly researched) direct contact, database management, content driven marketing and inbound sales, web development and digital marketing, exhibition attendance, training and mentoring employees of all types.
Brilliant Blu has delivered IEO £2.5m of leads in the past 12 months. To find out how we could generate new business for your company, please get in touch via email or call 07554 861403.  
Join hundreds of other business owners by keeping up to date with the latest industry news each month. We never share your data.